Welcome to Grand Café & Wine Cellar
the beginning of a new era
The Grand Café first opened in 1874. In the restaurant, Henrik Ibsen would eat his daily lunch and Edvard Munch once offered to swap the painting 'Sick Girl' in return for 100 steak dinners. Now, more than 140 years later a new era has begun. A new restaurant and an extensive wine cellar.
We are looking forward to welcoming new and returning guests, starting the next chapter.
Make a reservation / The Menu / Contact / Opening Hours / Direction (map) / Group Menus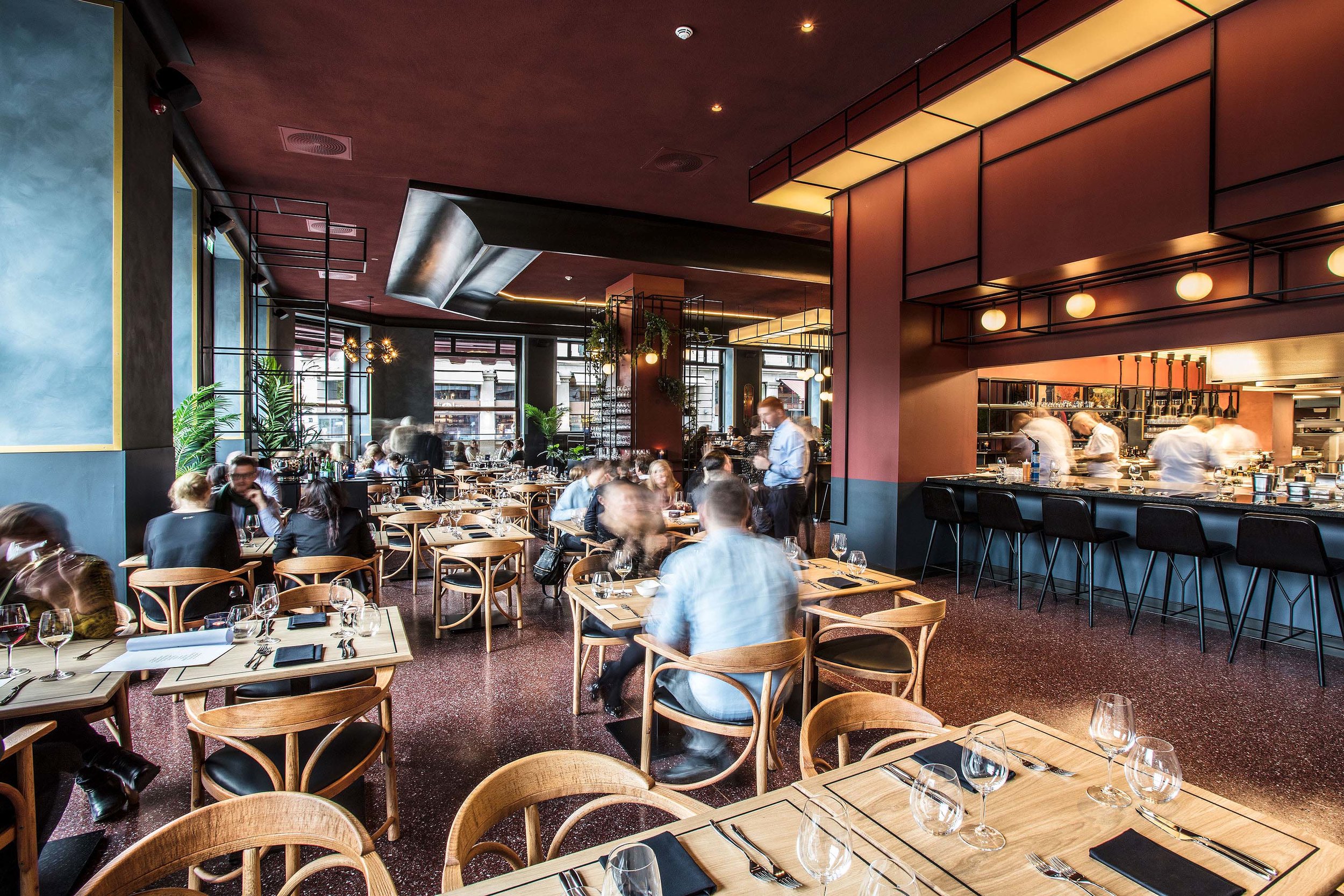 Our restaurant serves Nordic food with inspiration from around the world. The open-plan solution gives our guests a direct view into the kitchen, which is run by Norway's National Culinary Team Captain Alexander Østli Berg and Head Chef Christofer Bengtsson. We're open everyday for lunch and dinner.
CHAMBRES SÉPARÉE
In the wine cellar we offer two unique chambre séparée. The smaller one fits 10 guests, and is hidden behind the wine shelves. In here you are in complete privacy without any interruptions. The larger one has room for 80 guests. It's the perfect location for wine courses, smaller gatherings, special events or pre-booked lunches for larger groups.
the wine cellar
The wine cellar can be found in the basement below the restaurant. It holds over 16.000 bottles and more than 1.500 wines from all around the world, and in all price ranges. Down here we serve nibbles and snacks – a perfect combination when you enjoy a glass of wine or two.